Buy a Home in Santa Clarita with a local real estate expert!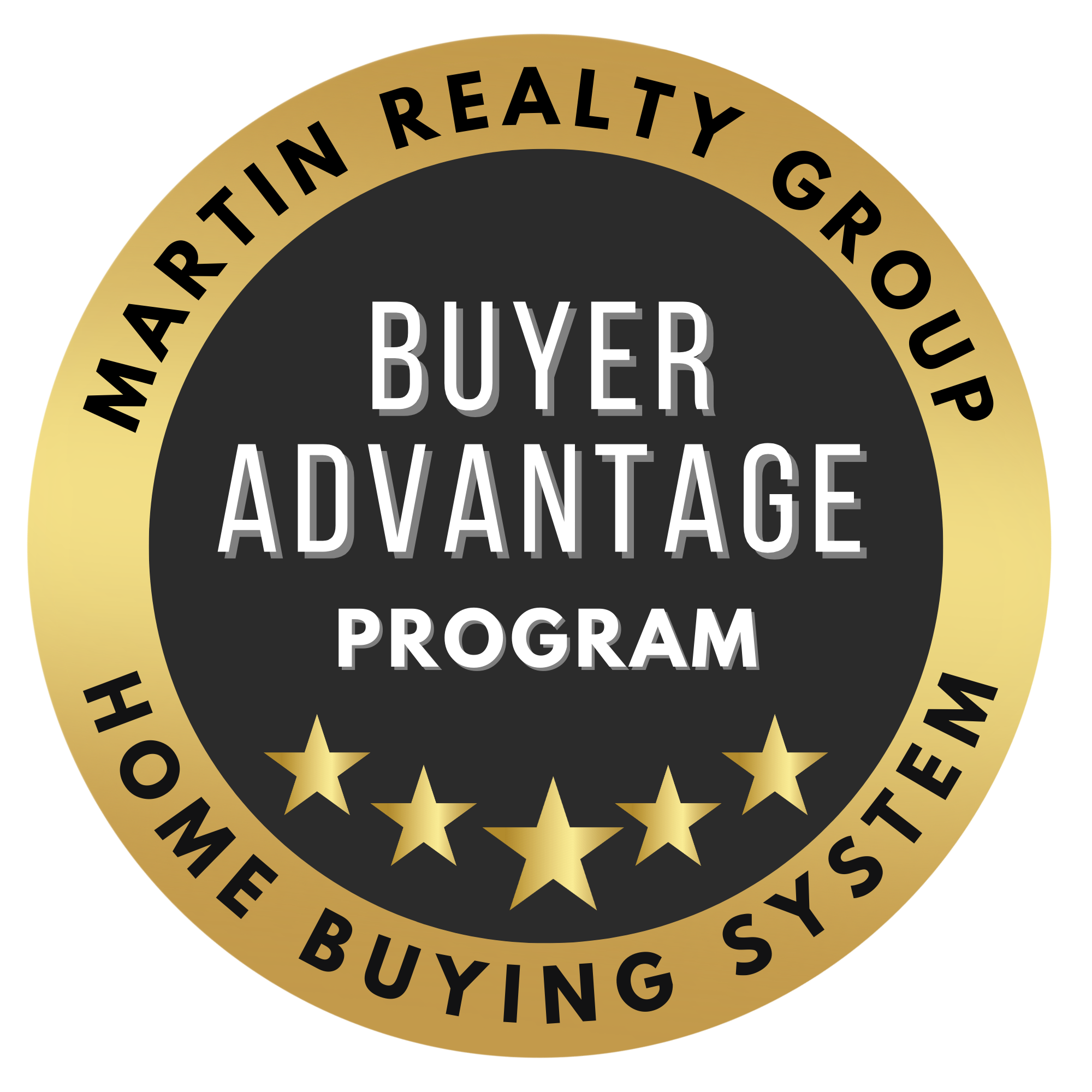 Buying a home doesn't have to be stressful. Our unique advantage program provides access to off-market deals, helps pay for your MOVE, and comes with a one year free home warranty. Plus, our Love-It or Leave-It Guarantee means you can't go wrong. Our services are complimentary so you can focus on what's important—finding the perfect home for your family.
Buyer's Advantage Program
Access to off-market deals
Our entire team is local to Santa Clarita, and we've got the inside scoop! Our team at The Martin Realty Group gives our clients the unique opportunity to access off-market deals that others may not have access to.

We'll help pay for your MOVE
With our real estate services, we'll do what it takes to put a roof over your head. Whether you're looking for a condo, townhouse, or a single-family home, we can help alleviate some of the headaches. We'll provide you with the information and finesse you'll need for a stress-free move.

One year free home warranty
Purchasing real estate can be one of the biggest investments of your life, so you want to make sure that you're doing it with complete peace of mind. We understand the importance of that decision, and we offer a one year free home warranty with every home purchased. Our warranty policy provides coverage for some major systems and appliances in your home—saving on costly repairs down the line.

Love-It or Leave-It Guarantee
We firmly believe that buying a house should come with no regrets. That's why we offer our Love-It or Leave-It Guarantee - if you change your mind within the first year of ownership and decide to sell, we'll list your home for free!

Best loan programs available
We have access to the best loan programs and lenders in the market, so you can be sure we will find the right home loan option for your unique circumstances.

Our services are complimentary!
The Martin Realty Group, real estate services are completely complimentary and we make sure that your satisfaction comes first.

Our team is local to the entire Santa Clarita Valley area, so you can trust us to provide reliable real estate advice and results. We understand the real estate market unique to this area and specialize in real estate services throughout Santa Clarita Valley. So when you're looking for real estate in Santa Clarita, be sure to turn to the experts at the Martin Realty Group!

New Homes for Sale In Santa Clarita!

SCHEDULE A FREE CONSULTATION WITH A LOCAL AGENT