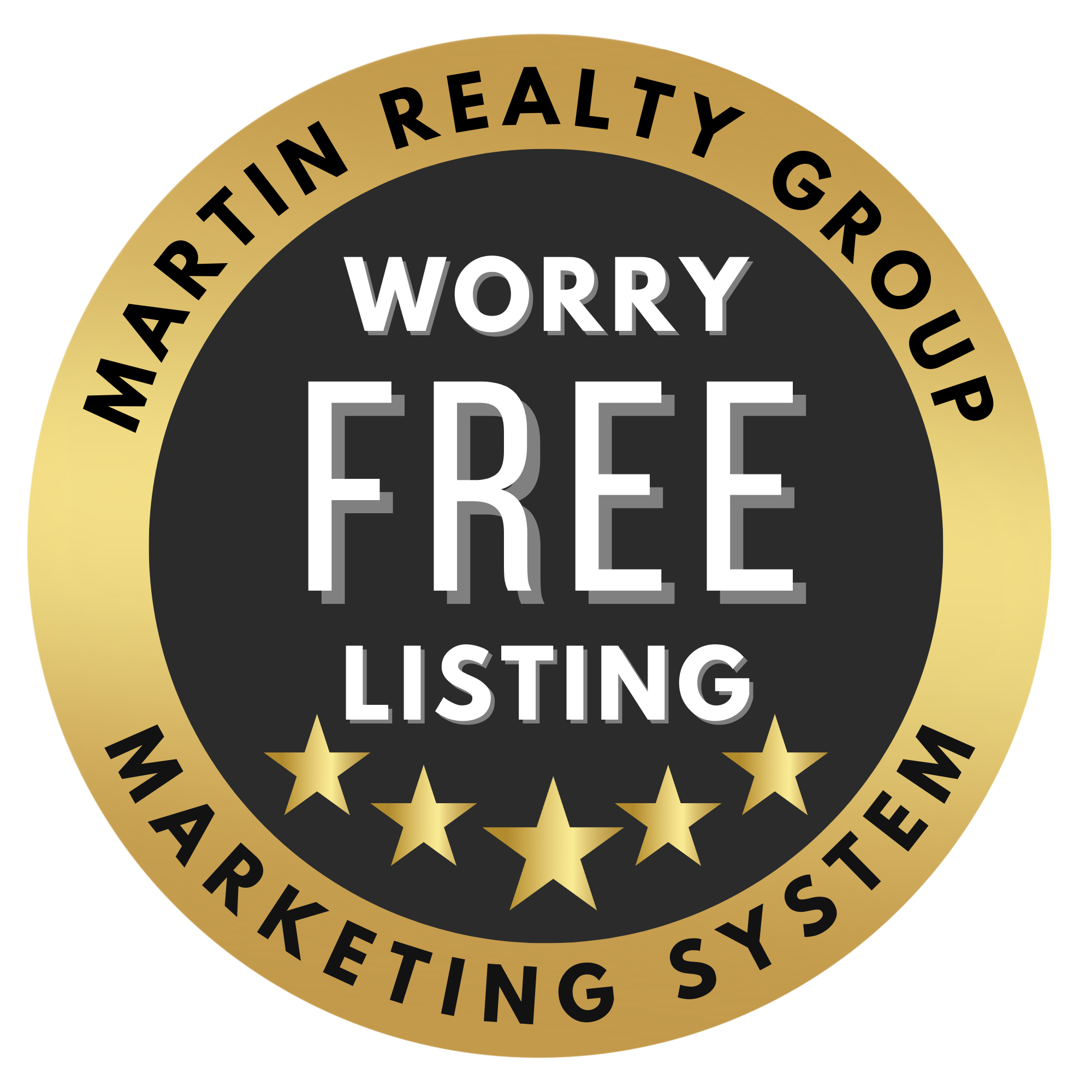 If you're looking to turn your Santa Clarita home into top-dollar cash quickly and hassle free, then look no further than the Martin Realty Group. Our 5 step system has been successfully helping our homeowners just like you realize their real estate dreams! From flexible commissions so YOU choose what works best for your budget to a full on Premier Home Prep System that'll get your house ready for market in no time - we have it all here at The Martin Realty Group. And don't worry about any upfront costs, because we won't charge until after it's sold; simply cancel at any point during this process without penalty or fees attached - no questions asked!!


The Worry Free Listing, a 5 Step System
Step 1: The Flexible Commission | We don't choose the commission, you do.
You choose the commission. We put more money in your pocket with our exclusive commission plans. Whether you want full service and us to run the show, or you just need help with some paperwork, we got you covered.

Step 2: The Martin Realty Group Premier Home Prep System | Getting your home ready.
We'll take your home from living condition to selling condition. Let us do the work to get your house ready to hit the market! Our Premier Home Prep System is designed with you in mind. With a team of experts we'll take care of everything so that you can sell quickly!

Step 3: The Martin Realty Group Maximum Marketing Guarantee | Finding the right buyer.
We spend tens of thousands of dollars monthly with all of the local papers, Zillow, Realtor.com, Google Search, social media etc. to drive buyer traffic to your home and make sure it's being seen by the right people. We guarantee you won't find another team that will market your home more than we do.

Step 4: No Fees | You pay us nothing until your home sells!
Saving money with us is easy—no upfront costs! We cover the expenses until your home sells and only get paid back when it does, meaning you don't have to worry about any fees.

Step 5: Cancel Any Time
If you're like most home sellers you're worried about being stuck in a contract with a less than competent realtor, our cancellation guarantee is like having a 24-hour listing agreement. We need to earn your business and your trust every day. If you're not happy with us for any reason, fire us at any time.

Pick your commission and let's get started finding a pre-qualified buyer who can make an amazing offer on your home – fast AND Worry Free!